News
Created on 12.02.2020
Wir sind nominiert!!!
Die Werksitz GmbH W. Milewski ist auf der Nominierungsliste des Wettbewerbs
"Großer Preis des Mittelstandes".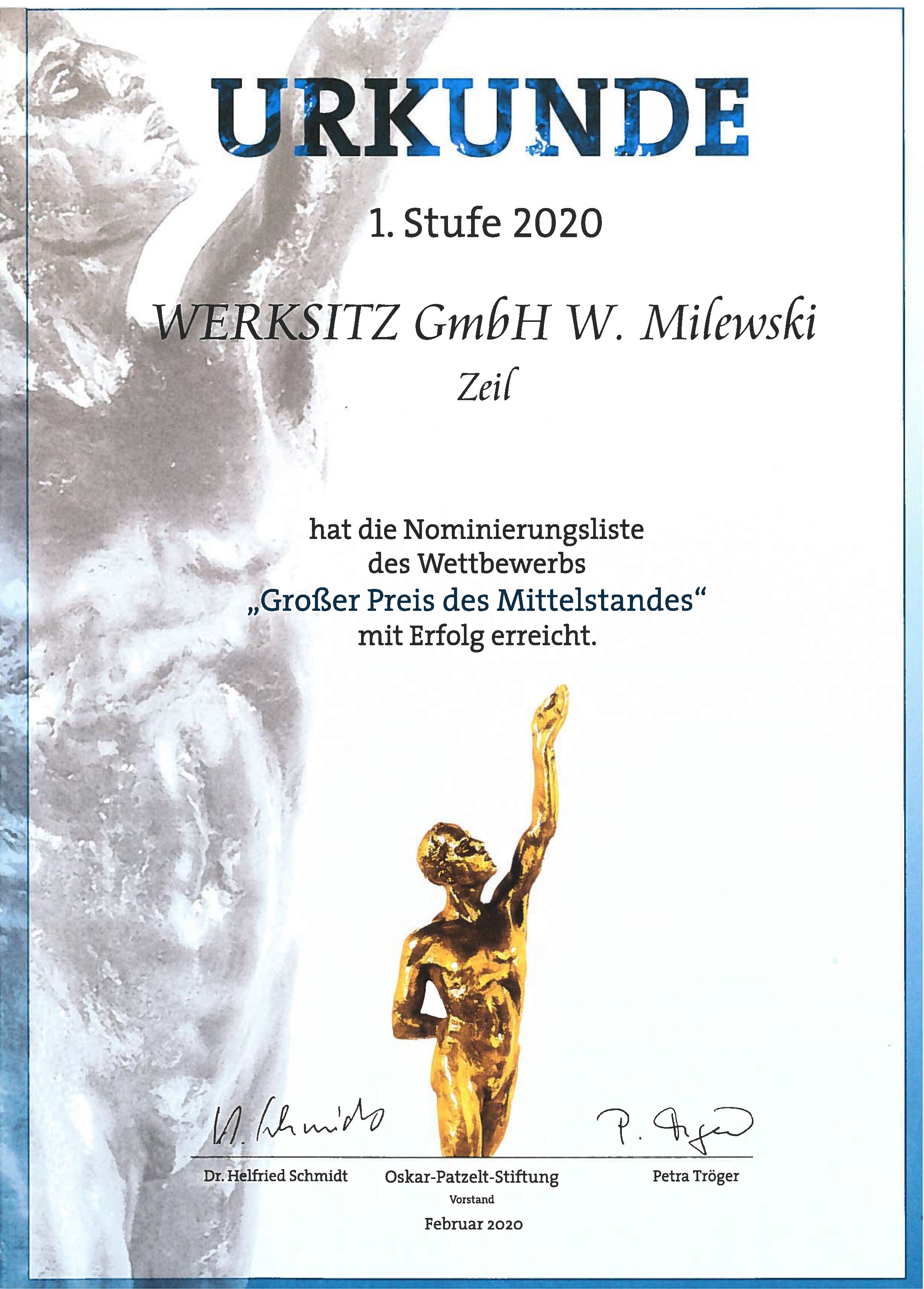 Created on 21.08.2019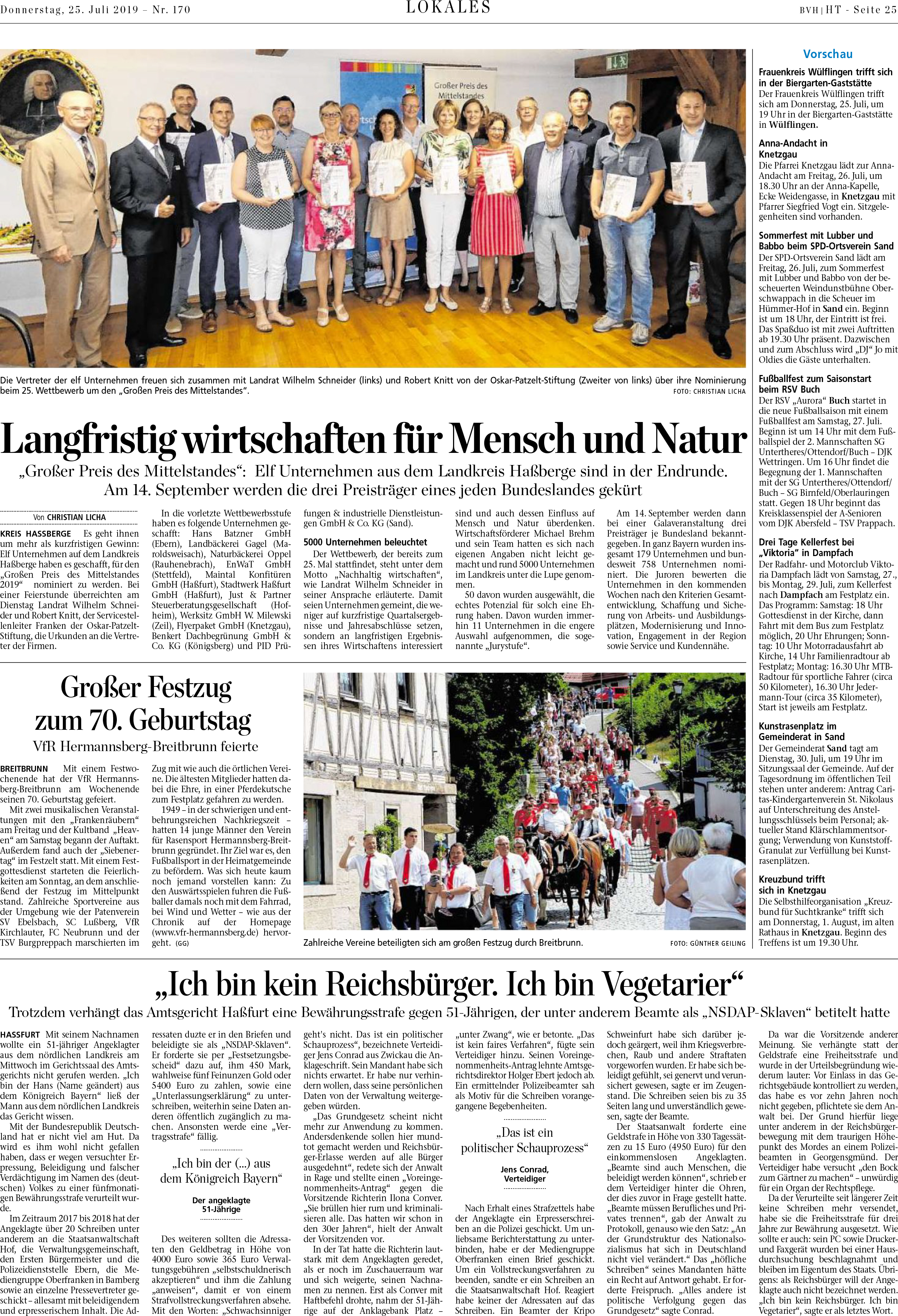 Created on 13.05.2019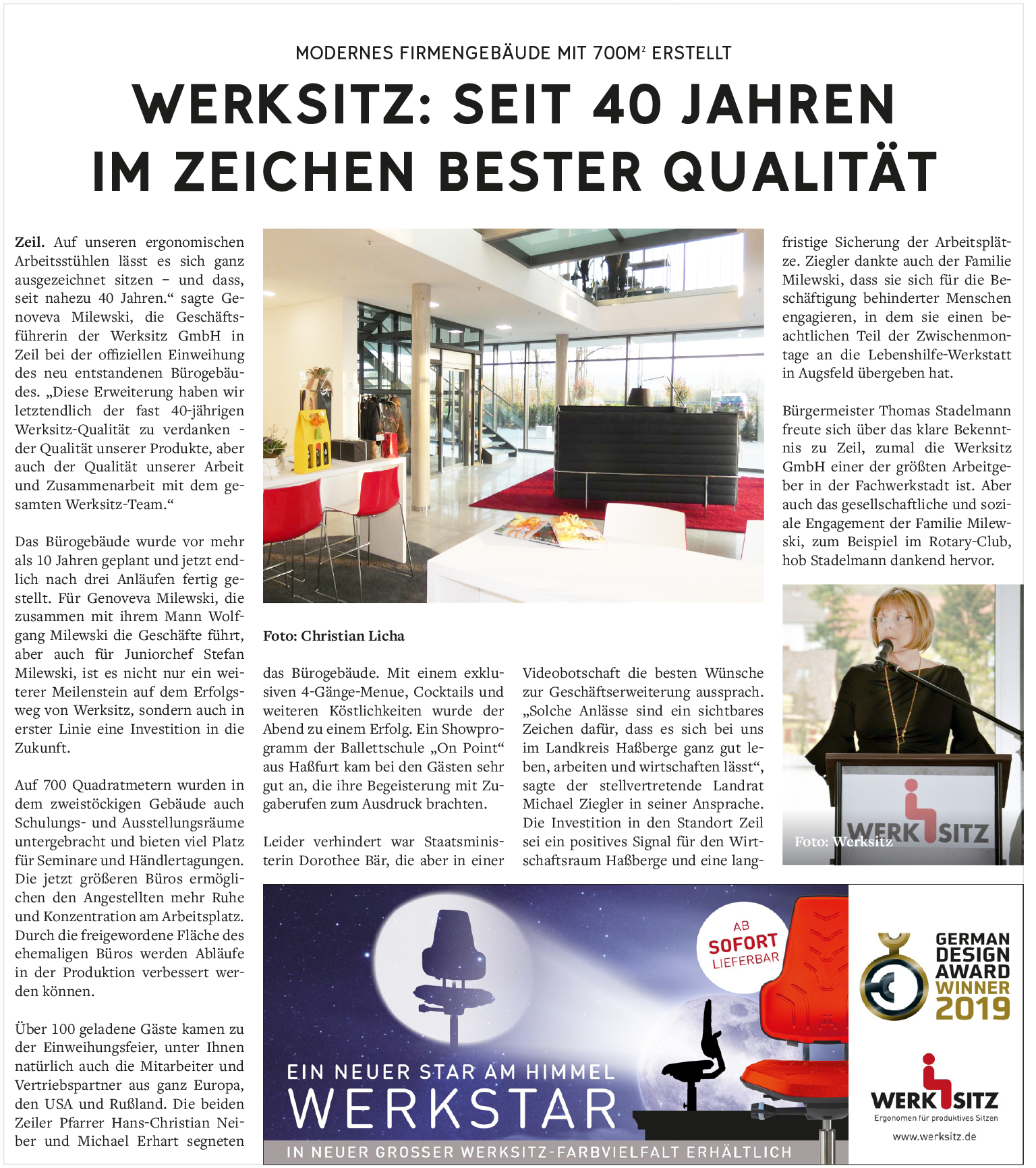 Quelle: Das ECHO, Haßfurt
Created on 16.10.2018
Unser WERKSTAR ist prämiert!!!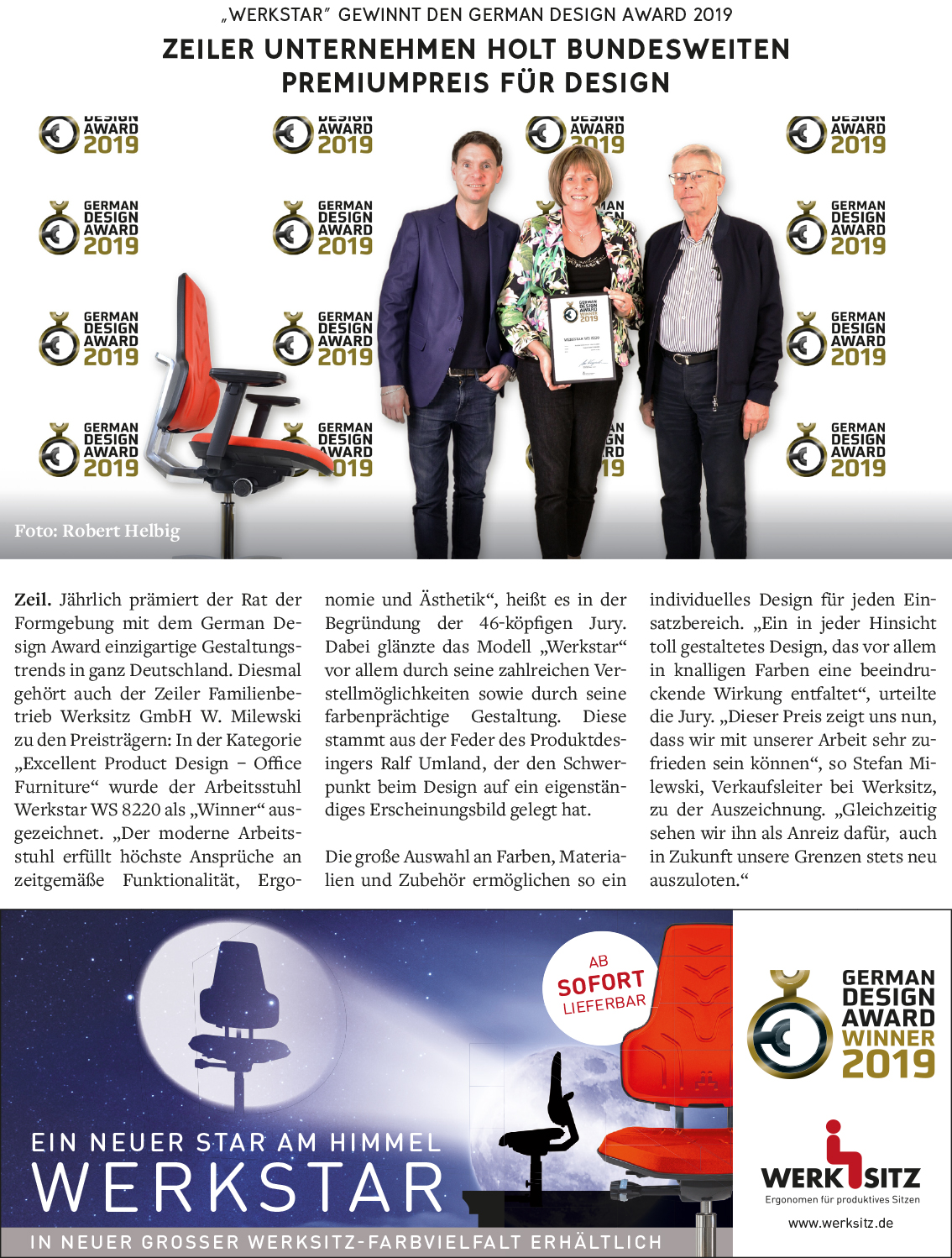 Created on 27.09.2017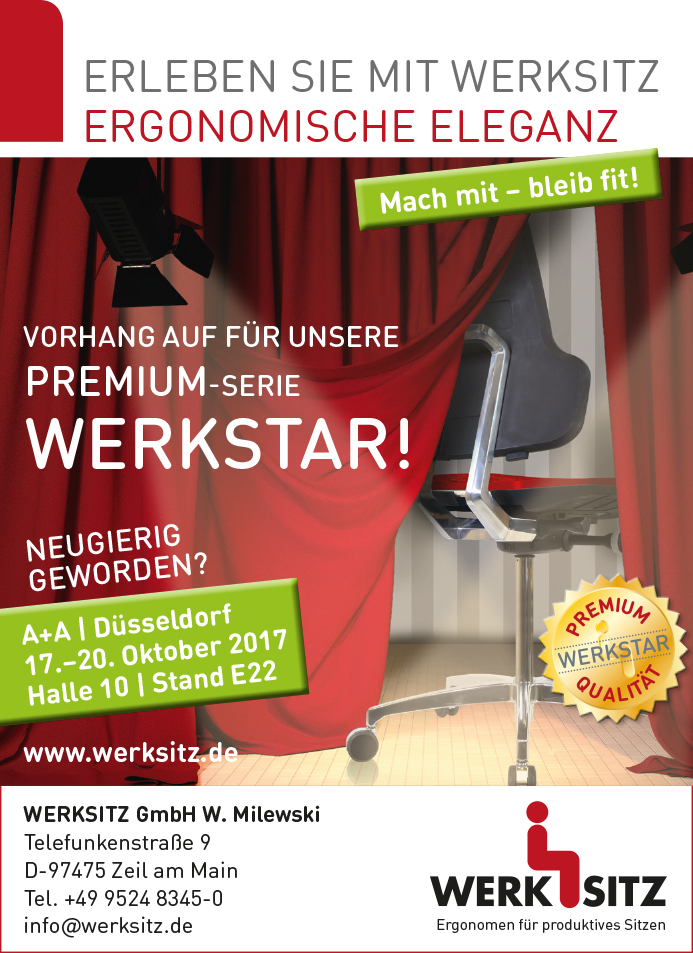 Created on 10.04.2017
New at WERKSITZ online:
In our new info area you will find useful things and interesting facts from and concerning us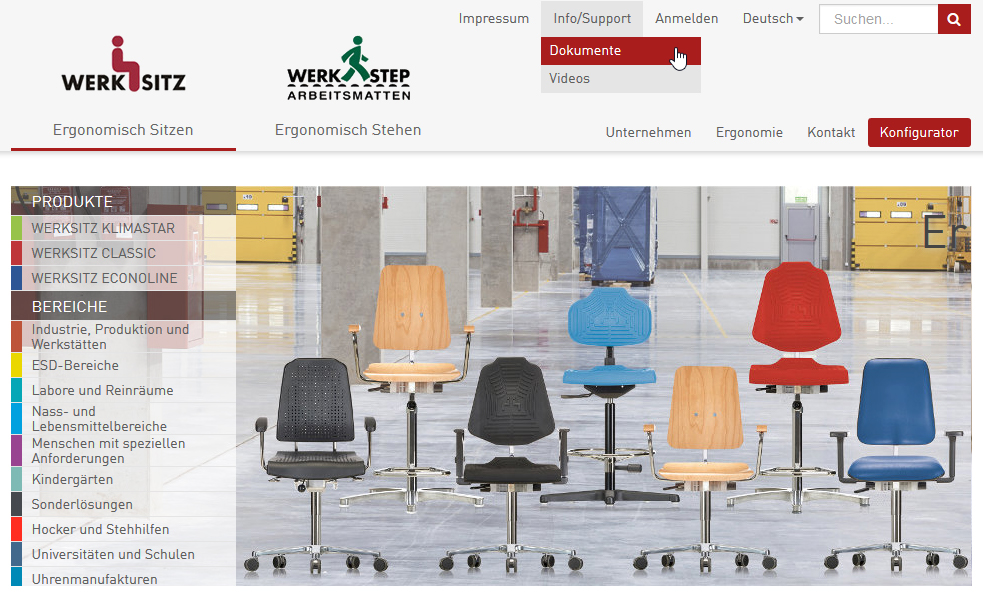 Created on 31.03.2017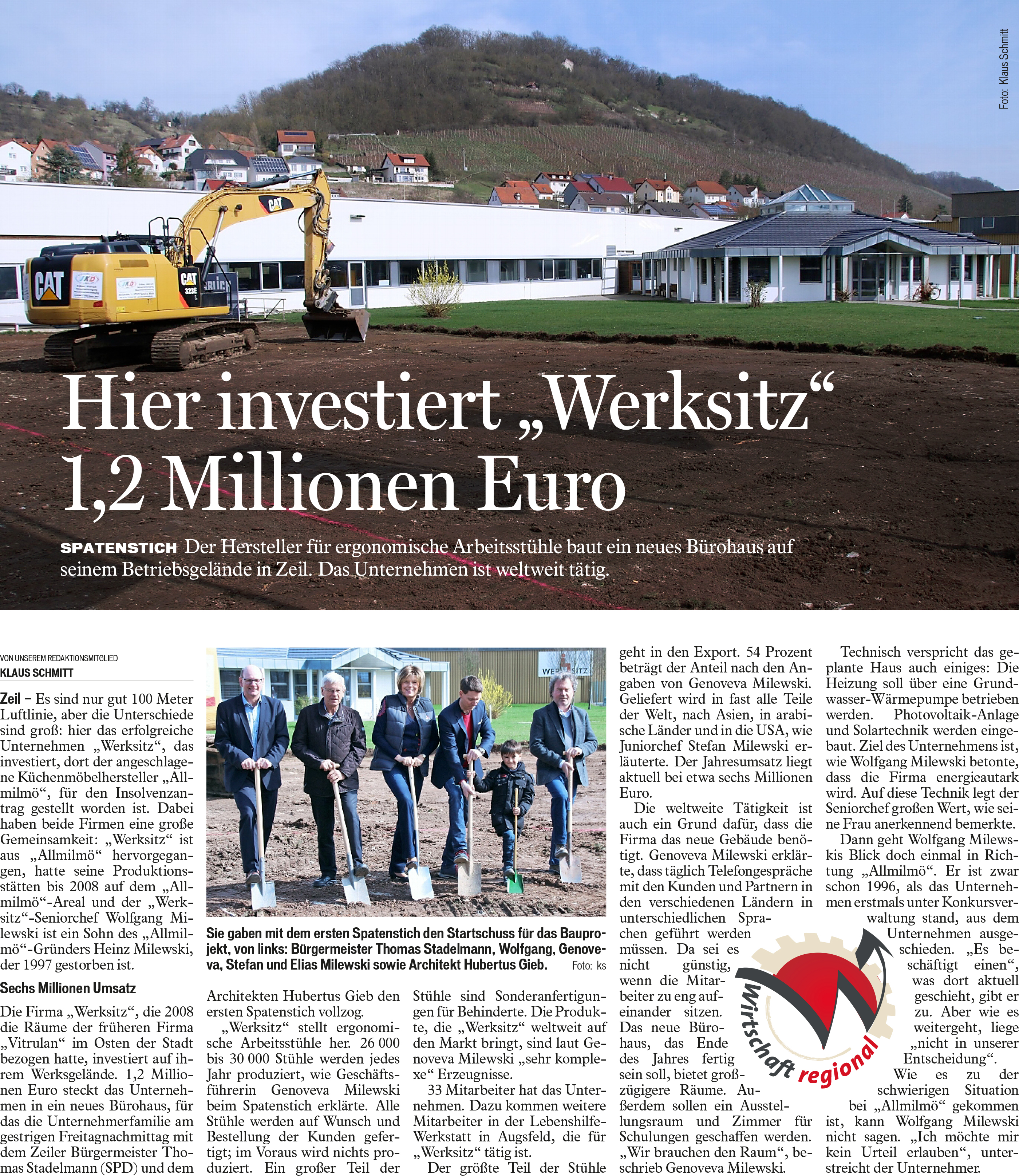 Quelle: Fränkischer Tag
Created on 16.01.2017
New at WERKSITZ:
Swivel chair with mesh backrest
WERKSITZ presents: the new swivel chair with mesh XL backrest. The integrated lumbar support, the asynchronous seat mechanism with slide function and the multiple adjustment allow ergonomic and fatigue-proof sitting.
Further information in "universities and schools" => WS 1920-20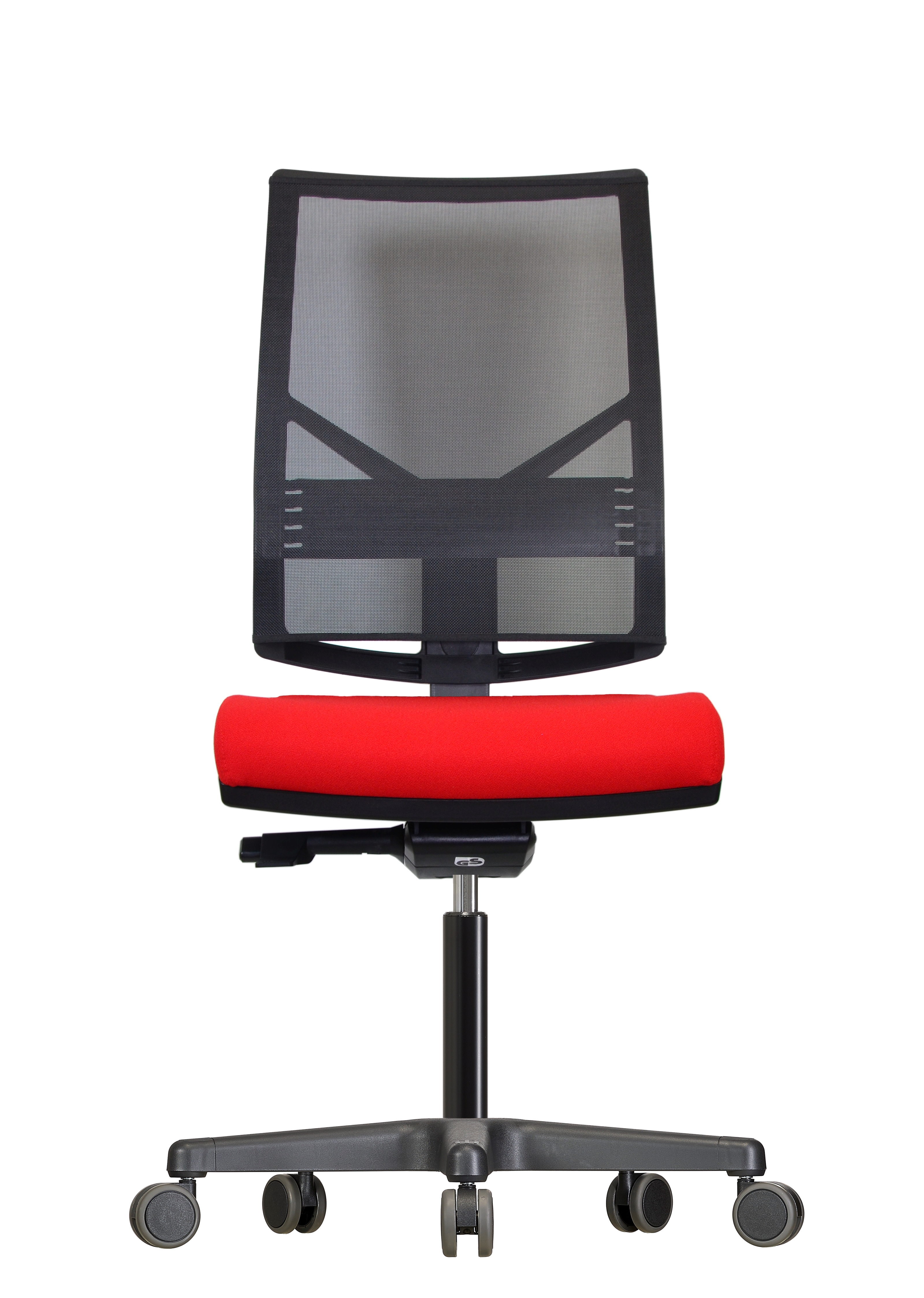 Created on 28.04.2016
Again our commitment to the environment has been confirmed by the Bavarian state minister.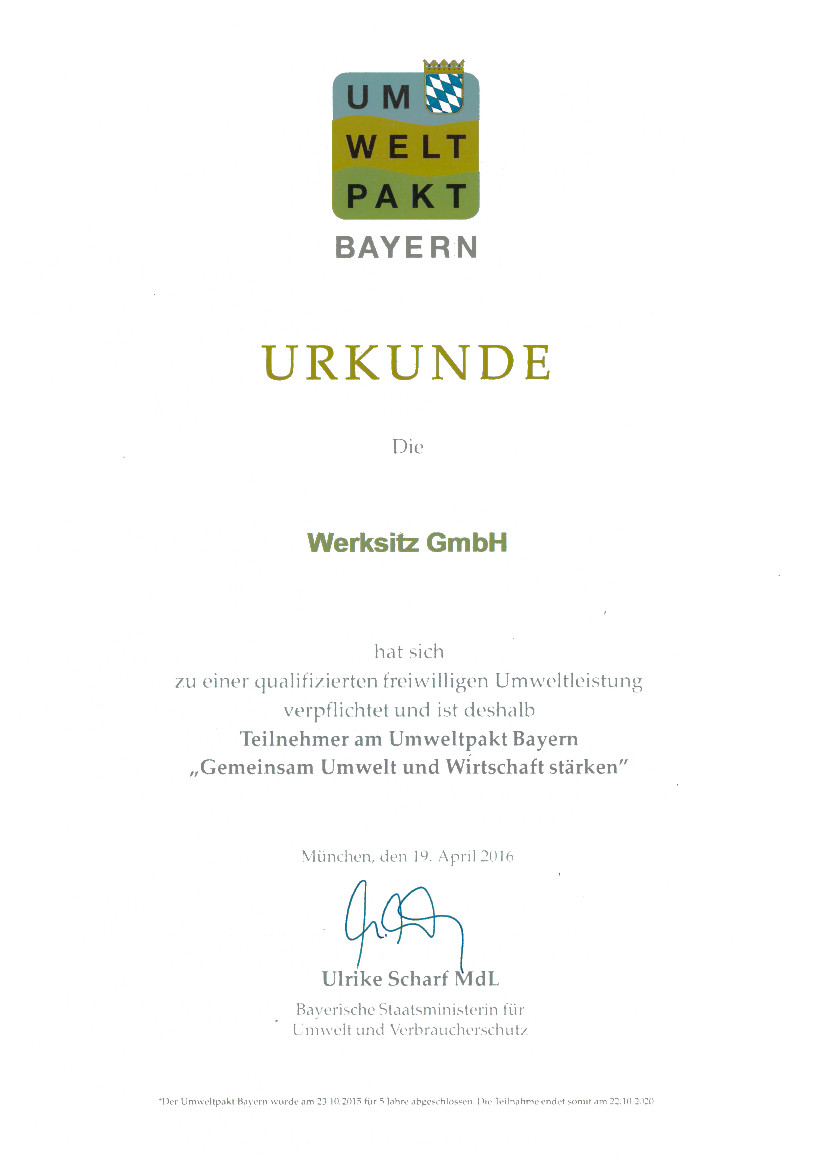 Created on 23.10.2014
References
Some of our customers:
AB Elektronik

Ford

Nokia

Airbus

Frankfurt Airport

NUR DIE

Aleo Solar

Fraunhofer Institut

AMC Deutschland

OBI

apetito

Gabor

Olympus

Arbeiterwohlfahrt

Galeria Kaufhof

Audi

Gerry Weber

Peugeot

General Electric (GE)

Pluradent

Bahlsen

Gilette

Polarforschungsinstitut

BASF

Goodyear Dunlop

Postbank

Bayer AG

Griesson -de Beukelar

Post Con Deutschland

Berendsen

PSA PEUGEOT

BMW

Herend

Bonn University

Hermès, Frankreich

Rewe

Bosch Rexroth

Hugo Boss

Robert Bosch

Bundespolizei

Hyundai

Bundeswehr

Siemens VDO, Electrotechnics

Ideal Standard

SKF Berlin

Caritas Werkstätten

INA-Schaeffler

Spanish National Cancer

CeWe Color

Center

Christian Dior

Jack Wolfskin

Sto AG

Continental Automotive GmbH

Coppenrath und Wiese

L'OREAL

Tesa

LEAR Automotive

Tchibo

Daimler Chrysler

Electronics

Thyssen Krupp

DANONE

Leiden University

TRW

DB Fernverkehr AG

DB Schenker

Kaufhof

Unilever

Dentallabore

Kraft

Universität Bonn

Deutsche Bundesbank

Disney Land Paris

Max Planck Institut

Volkswagen AG

Dresden Airport

Melitta

Dr. Oetker

Michelin

Werkstätten für behinderte

Miele

Menschen

EADS

Mitsubishi

Whirlpool

Enercon

MTU

Ernesting Family

Yves Rocher

Nato

Falke

Nestlé

Zwilling
Created on 04.11.2013
The choice is yours
1

Select

Select a model, for example from our current catalogue or using our Web Configurator.
2

Order a free trial

Order your desired model by phone, or use the order form to fax or mail us your request.
3

Try our products out for 14 days

See for yourself. Try our products out in your workplace for 14 days. Then decide whether you wish to keep the chair or return it.
It's that simple!
Created on 26.09.2013
New at WERKSITZ:
GS-certified high chair with castors

WERKSITZ has it: the new GS-certified high chair with sit-stop castors. This will make work functional, safe and practical in work areas where high chairs are used.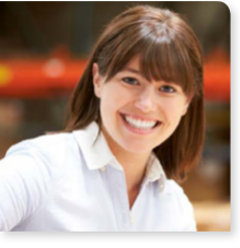 We do not want to sacrifice healthy posture while seated or a pleasant seat climate. This is why we chose the WERKSITZ Klimastar chair.