PUBLISHER INFORMATION AND IMAGE CREDITS
WERKSITZ GMBH has assembled all of the information here with the utmost care. Content is updated on a regular basis. No legal liability is assumed for the information presented here.
Note:
Information and statements concerning WERKSITZ GMBH do not apply to references or links provided to websites operated by third parties included on pages on this website that are generally accessible or pages that require authentication.
The design and content of all of the pages provided by WERKSITZ GMBH is copyright protected. They may not be copied, edited or modified in any other way, in whole or part, without prior written consent from WERKSITZ GMBH. All rights also remain reserved for distribution in any form, in particular in print, electronic and other types of media.
© WERKSITZ GMBH, Zeil, 2006-2013
WERKSITZ GmbH W. Milewski
Telefunkenstraße 9
97475 Zeil
Germany
Headquarters: Zeil am Main
Managing Directors: Genoveva Milewski, Wolfgang Milewski, Stefan Milewski
District court Bamberg HRB 579
VAT ID No.: DE 811 2085 14
www.werksitz.com
info@WERKSITZ.com
RESPONSIBLE FOR CONTENT
Stefan Milewski
IMAGES
Peter Weigelt Photography
Lightning in meadow • © GIS – Fotolia.com
Marmo e Alpi Apuane • © gdfotostudiolab – Fotolia.com
blood bank laboratory • © angellodeco – Fotolia.com
Waldweg im Sommer • © Thomas Otto – Fotolia.com
Close up of laboratory treatment • © Kesu – Fotolia.com
Zwei Hände, die sich halten • © Nelos – Fotolia.com
Modern Warehouse • © malajscy – Fotolia.com
couple • © muro – Fotolia.com
businnessman sitting on beach • © peshkova – Fotolia.com
Regentropfen auf Autolack • © Konrad Fotodesign – Fotolia.com
Workers In Warehouse Preparing Goods For Dispatch • © Monkey Business – Fotolia.com
Orme sulla spiaggia • © Dario Airoldi – Fotolia.com
Construction worker operating a machine • © ikonoklast_hh – Fotolia.com
Assemblage • © kalou1927 – Fotolia.com
Zahntechnikerin im Labor • © Robert Kneschke – Fotolia.com
Male And Female Scientists Using Microscopes In Laboratory • © Monkey Business – Fotolia.com
Frau an Drehbank • © ehrenberg-bilder – Fotolia.com
Female Chef In Restaurant Kitchen • © Tyler Olson – Fotolia.com
Man sitting at desk in wheelchair • © auremar – Fotolia.com
Kfz Mechanikerin in einer Autowerkstatt • © ikonoklast_hh – Fotolia.com
young smiling engineer taking notes at control room • © GVS – Fotolia.com
CONCEPTUAL DESIGN
LEiTHNER GmbH & Co. KG
Bahnhofstraße 8
97500 Ebelsbach
Germany
www.leithner.de
PROGRAMMING | ONLINE CONFIGURATOR
ebenefünf GmbH
Amselweg 6
96173 Oberhaid, OT Staffelbach
www.ebenefuenf.de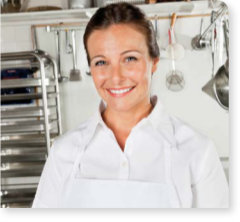 Our customers are not the only ones with high standards. WERKSITZ chairs have the best image here.The sophisticated technology and the quality craftsmanship give us the assurance we need.