WERKSITZ
engagiert sich für die Umwelt!!!

GLS hat mit dem KlimaProtect 2019 ein einzigartiges Ökologie-Programm zum Schutz der Umwelt ins Leben gerufen. Paketversand mit GLS ist damit zu 100 Prozent klimaneutral!
Hier haben wir sofort die Chance gesehen zur Verbesserung unser aller Lebensgrundlage beizutragen.
Mehrere Millionen Euro wurden im Rahmen dieses Programms bereits investiert in ein ganzes Bündel zielgerichteter Aktivitäten zur Kompensation, Reduktion und Vermeidung von CO2 - Emissionen. Deutschlandweit wurden KlimaProtect-Maßnahmen umgesetzt - von der emissionsfreien Innenstadt-Zustellung bis zu nachhaltigen Depotneubauten. Aktuellstes Beispiel ist die Eröffnung unseres European EcoHubs in Essen, mit dem wir ganz neue Standards im Hinblick auf Nachhaltigkeit und Klimaneutralität setzen.
Durch unsere aktive Teilnahme am GLS KlimaProtect-Programm setzen wir ein Zeichen für eine nachhaltige und zukunftsfähige Paketlogistik. Wir leisten damit einen wertvollen, aktiven Beitrag zum Klimaschutz und verbessern gleichzeitig unsere eigene Umweltbilanz.
Weitere Informationen und Downloads zu GLS KlimaProtect finden Sie jederzeit auf der GLS-Website unter
gls-group.com/DE/de/gls-informiert/klima-protect.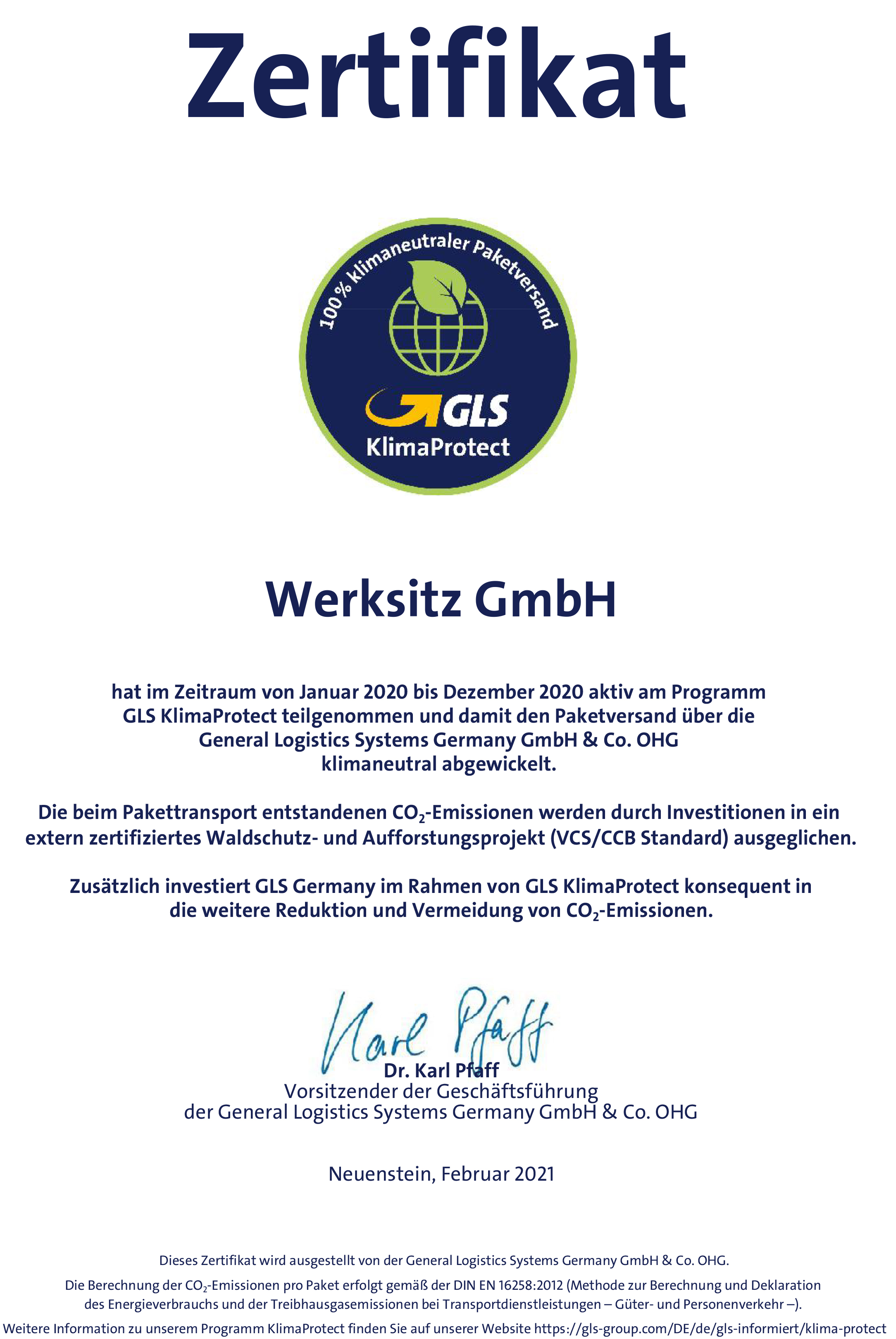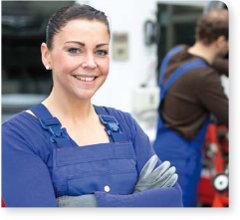 Quality and reliability are the top priorities in our workshop. Investing in rugged work chairs from WERKSITZ was a good decision.