THE WERKSITZ MODULAR DESIGN CONCEPT
Our modular system provides almost unlimited options; all components are screwed on and attached to the chair. This ensures that all chair elements are easy to replace. So you can create your own personalised chair, which can be enhanced with a wide range of additional accessories.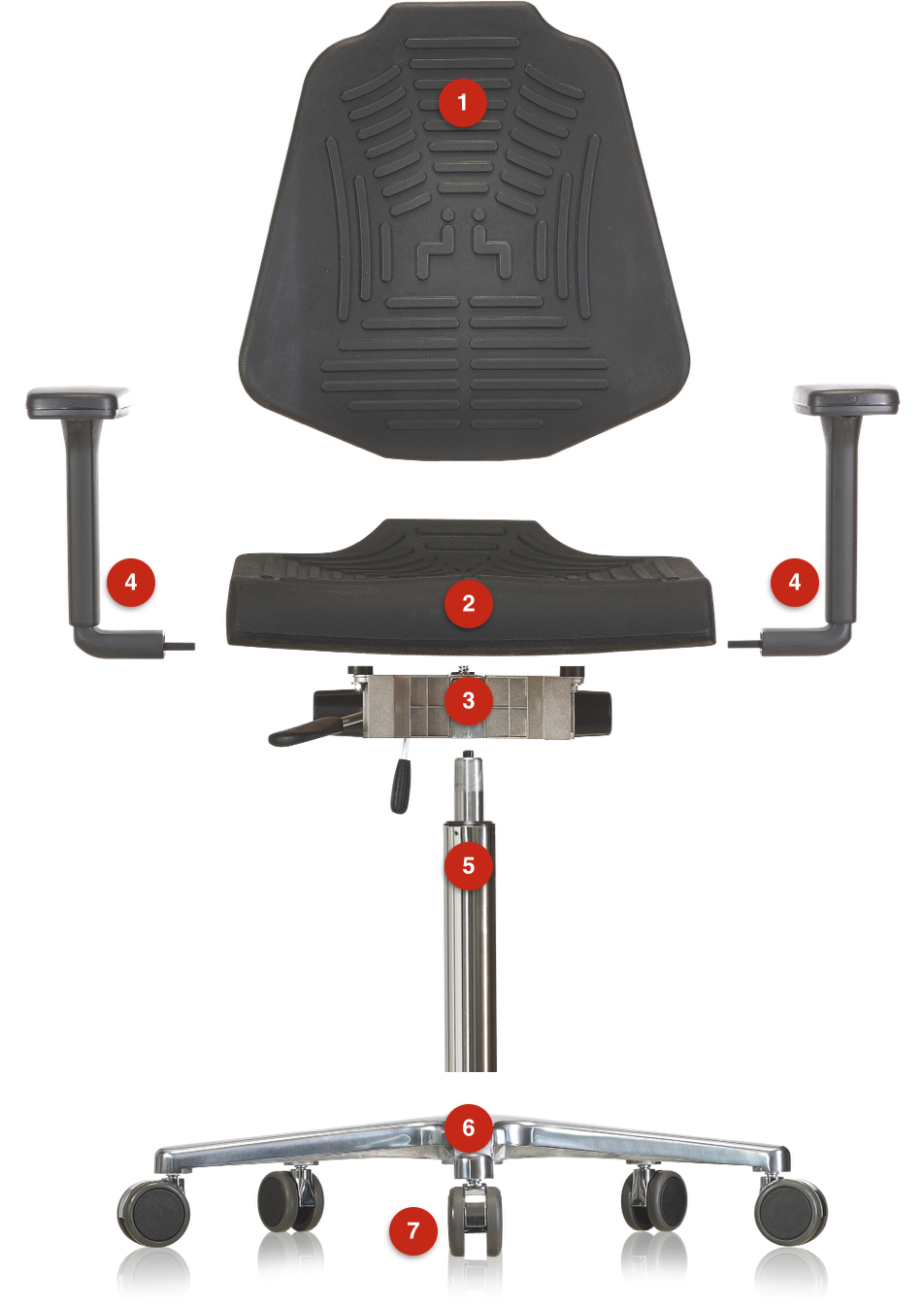 We are also happy to manufacture customised solutions for you. Your WERKSITZ product comes with all of the advantages that have made our work chairs so popular: High quality paired with cutting edge research, technology and occupational health insight and expertise.
** Viscoelastic PUR integral foam with thermosensitive properties
1. Backrests and covers
Armrests are available in a number of different designs and sizes. You can choose from PUR integral foam**, imitation leather, fabric or wood.

2. Seat bases
You can choose from a variety of seat designs and materials including PUR integral foam**, imitation leather, fabric or wood.

3. Seat supports
We developed these premium-quality seat supports ourselves. They feature a modular design along with easy-care maintenance and repair.

4. Armrests
Armrests feature a variety of designs and materials such as PUR integral foam**, imitation leather, fabric or wood. They can be assembled in fixed or height-adjustable formats or with a 3D multifunction (even on existing chairs). .

5. Chair columns
Chair columns in different sizes with gas pressure springs are available in height-adjustable, chrome-plated or powder-coated (black) versions. They can also be fitted with a cover tube on request.

6. Five-star bases
Our five-star bases made of high-quality diecast aluminium come in polished or blasted versions. They are also available in different colours on request.

7. Castors, glides and disc bases
Depending on the field of application, our work chairs can be fitted with castors, glides or disc bases.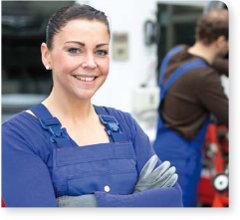 Quality and reliability are the top priorities in our workshop. Investing in rugged work chairs from WERKSITZ was a good decision.